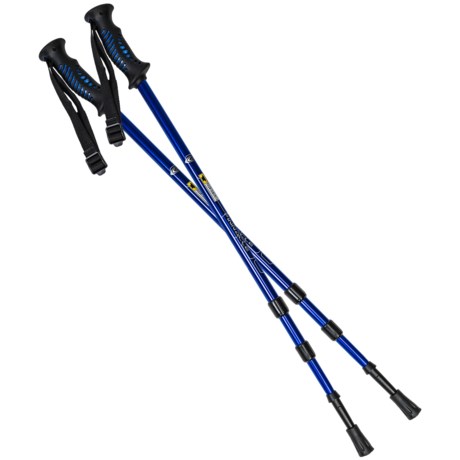 Can't find a better set of poles for the $$$
Reviewed by Kurt from Denver NC on Sunday, February 4, 2018
I have owned these poles for almost 3yrs and have logged over 1K miles on them.
My wife and I share a pair, as neither of us care for the locomotion experience of using 2 poles at a time.

The long and the short of it is these poles stay in the back of the car and hit the trail with us on every hike!
They are comfortable, and great for a range of heights. I'm 5'8 and my wife is 6', and she actually likes it set longer than me relative to our height.
They take a good bit of abuse, and contrary to other reviews that say they are easy to bend, I think they have held up well.
Of course the tips wear through, but what pole doesn't?

For under $30 you are not going to get another name brand trekking pole set that hold up as long!
Similar items and more information in the following areas: