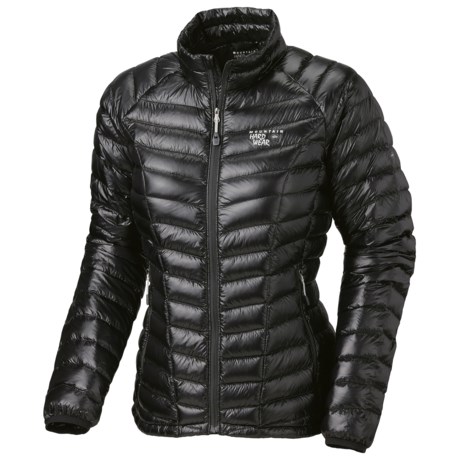 "What's the difference between mountain Hardware #6905F nitrous down jacket & #6242H ghost whisperer down jacket"
If you click on the overview and specs for each you can compare the two with ease. The Ghost Whisperer jacket is 850 fill power while the Nitrous is 800. Mountain Hardwear developed Ghost Whisperer fabric in collaboration with speed alpinist Ueli Steck, and there is only one mill in the world that is equipped to weave it. The Ghost Whisperer also has a UPF 30+ rating and is packable into it's own pocket.

I would say that the nitrous is a lightweight down jacket while the ghost whisperer is an ULTRA-light jacket that makes for a great layering piece; but, if you need more details you should contact the M.H. site or call them.