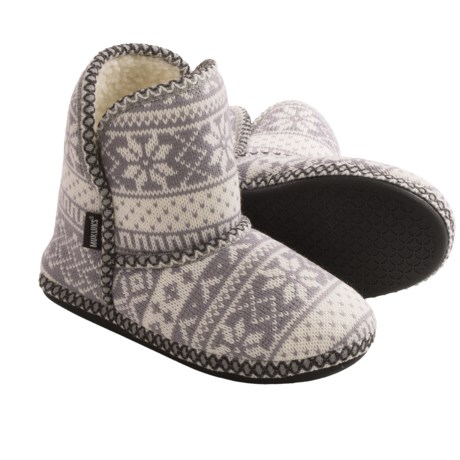 They aren't thick so they don't pack down. I would get whatever size they recommend for your shoe size. I really like them. They keep your ankles warm:o)

I wear 8.5 EE in shoes, and purchased the L. They can be easily worn with a pair of socks, so if you don't plan on wearing socks, I would probably buy the M. I love these slippers, by the way.

Yes, I also wear an 8.5, and I am wearing the medium. I also bought a size large, and compared, the large is only 3/4" longer. I am not sure how consistent their sizing is.

It would probably be best to order up.

I wear a size 7 but allowed for the lining and got a size 9 (L). They fit well and are quite comfortable. I like them.

I think a medium would be okay as the stretch a bit, but when washed shrink down a bit. They are comfy!!!