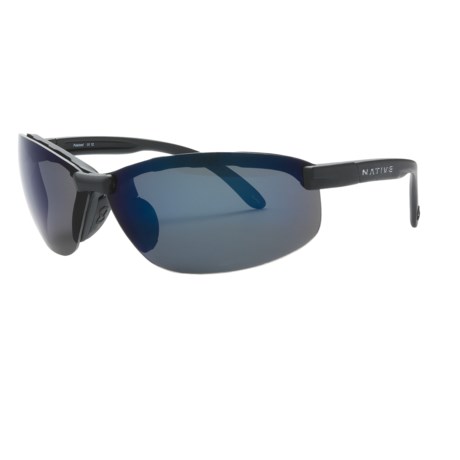 You will be pleased to know that Native offers a lifetime warranty and has replaced my broken Nano's on two occasions for a nominal charge. You can register for your replacement at http://www.nativeyewear.com/Warranty-Online-Claims. Please see below:

Native Lifetime Warranty Online Claims
Native Eyewear sunglasses and goggles have a lifetime warranty. If it is determined that your Native sunglasses or goggles have a manufacturing defect within the first year of original purchase, we will replace or repair those glasses or goggles at no cost to you. After the first year, our warranty fee may apply. All repairs are done in the Native facility; do NOT return your Natives to the store. Stores are NOT authorized to provide service under this warranty. Instead submit your repair electronically and then return your sunglasses or goggles directly to Native, along with your printed repair label inside and outside the box.

There is a warranty but they are not making the Nano's anymore. After you pay $35(if you dont have a receipt) , Native will allow you to choose one from a few of their other lines of glasses.