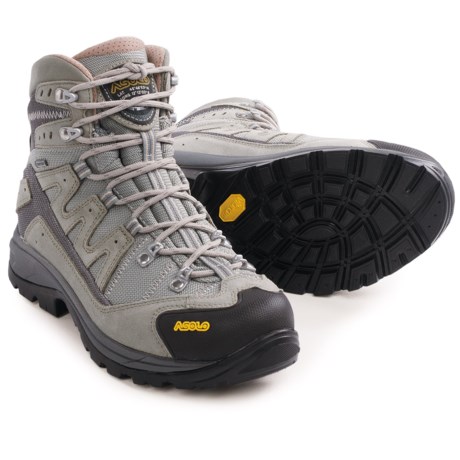 The tread is not completely smooth, however the variations are subtle. The tread depth is 3/16s of an inch. I'm not familiar with the other boots you mentioned so do not know how they compare.

I can't really say how well they grip as I haven't worn them much yet.

Hi, I know that this is days after you sent question but I thought I would respond. I have only worn Asolo hiking boots for my work, as I work in the field in Colorado for the US Forest Service. I have been extremely happy with the tread, and I wear these in streams, off trail, on logs, etc. Obviously a different environment than you and your daughter, but I am very happy with them. And I know what it is like to have no tread as I wore my last pair until they became a liability! I wore them to nothing!