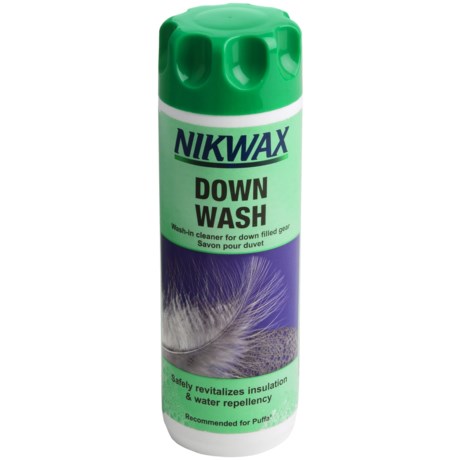 Sorry, can only answer part of your question. The directions call for a commercial front-loading washer. My HE front-loader at home worked well. I'm guessing your 800 fill, long size bag is approximately two pounds, fairly standard weight. Check your label. If so you would need to use 3 oz. which is about two caps using the cap on the bottle. Or, for whatever reason, you could measure out 6 tablespoons.

If your washer is not an HE washer, amount would be the same for one bag. The bottle has increased amounts according to the weight/number of items in the load e.g., up to 5 oz. for 4.8lb.-5lb. 8oz.- possibly Nikwax reason for recommending a commercial front-loading washer. Call them 1-800-563-3057 if you have a top-loading machine and this concerns you. They could answer your other questions as well.

Regardless the weight or number of items, I would absolutely not use more than three oz. in an HE home washer. Have done different weights using the same amount, all have come out beautifully.