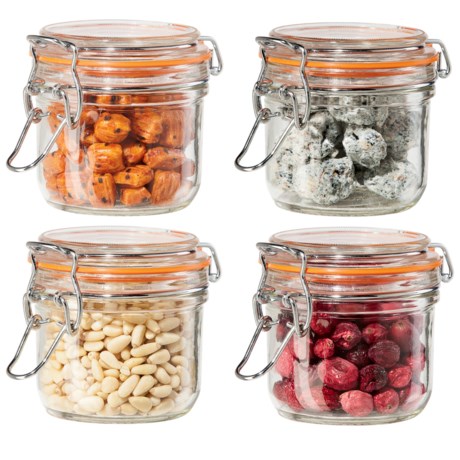 I don't think so. The seal is tight, but I don't think it's designed or appropriate for canning. I think fridge pickles would do well, though.

I would guess not, although I didn't try this with the ones I purchased- probably safer to buy canning jars for the tighter seal and I believe canning jars have a bit thicker glass for the purpose.

These are not designed for canning.