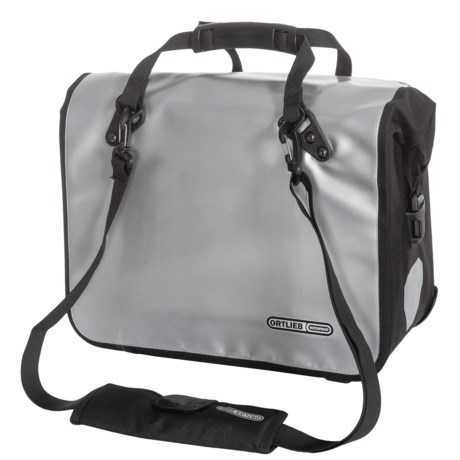 Roll top closure with clips on the side to hold it closed. Works well, simple.

It closes on each of the sides, making it very compact. On the downside, you lose some storage which is why I didn't keep the 2nd one. I actually bought a different type of bag for the other side to hold groceries and larger items.

Therefore, think of the Bike Office Bag more as an organizer than a close at the top "roller".