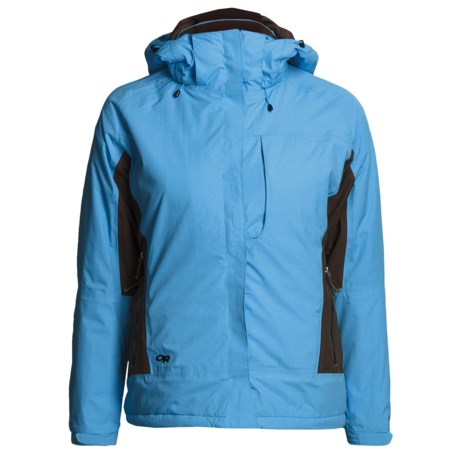 Lately it has been - 9 and more here, so was able to find this out first hand. With a below temp reading this coat was warm enough but still wore a thin fleece undergarment, wind was also a issue but had no problem blocking it. It is a very well made coat and holds up to it's claims. Plus for an added bonus it is flattering on.

Funny you should ask because we have been dealing with sub zero temps and wind chill all week.

I added a hoodie or a sweater underneath my jacket because I am cold all of the time, I dress in layers, and there is room underneath the jacket for extra layers. The lining is thin but the outside shell protects well against the cold wind and blowing snow.

The hood and the cuffs are great at keeping cold air and snow out also. The jacket zips up to cover your mouth and nose, and the cuffs are adjustable to tighten around your gloves. Bottom line I have been keeping warm.

I have not tested the jacket outside for long periods of time yet other than to walk about a mile (20 minutes). I was warm the entire time and protected well. I can't wait to get it on the slopes.

This coat definitely blocks the wind and has taped zippers to keep tiny air drafts from entering through the zippers. We don't have temps lower than zero in Washington state however I have worn it in 15-20 degree windy temps with just a t-shirt and was quite comfortable. With an appropriate under layer I suspect this coat would work for you. Go ahead and give it a try, I think you'll be pleasantly surprised by the quality.