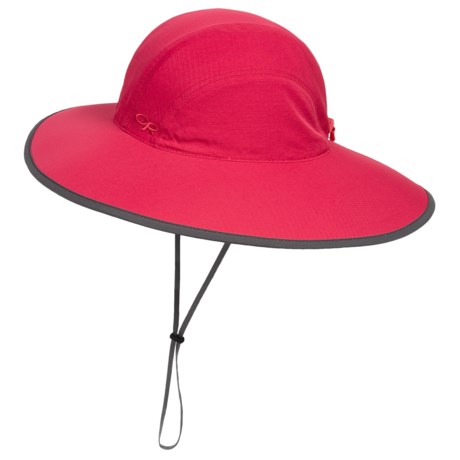 This is not a rain hat, Outdoor Research does make very nice rain hat though

This item is not designed as a rain hat.

Yes, I think it would. I wear it in the garden in the rain. I don't know if it would be waterproof for a long hike, but it might be!