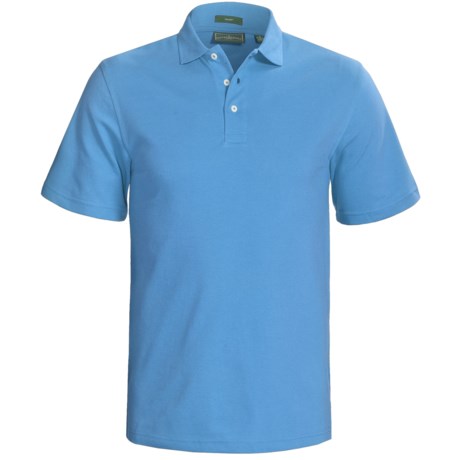 Most Unique Fabric Shirt.......Ordering More Before Everyone Else Does.......
Reviewed by FL & New England Golfer from North & South East Coast USA on Saturday, May 4, 2013
Ordered the pure gold for my husband as part of his B-day in April. The polo felt like many of his other polo's with cotton as a primary material, however
when feeling the underside of the material, the fabric that touches ones skin, it was different, very silk like. I have searched for the female version and many of the remaining men's as I know he already has worn it 2-3 times and after 2-washes & low heat drying it still look's as if never worn. We pray STP's commercial purchaser's are able to acquire more, for I'd like to get some for our FL home so we have them to wear this coming late fall & winter in the sun shine state. Thanks again to STP's keen eye and attention to detail for obtaining a huge spectrum of colors originally. Will be looking for more as time passes.