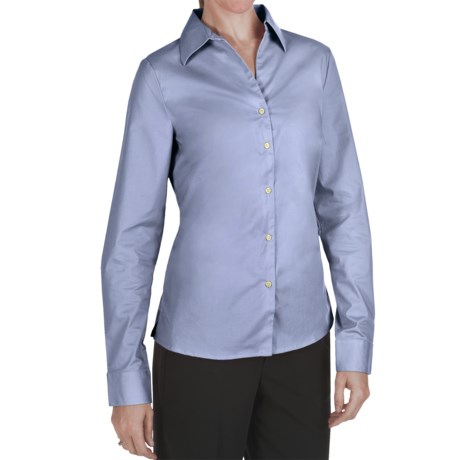 Wrinkle-resistantish; not for the busty.
Reviewed by Kate from California on Wednesday, September 18, 2013
I can drive to my destination (if I pull down the back of my shirt when I get in the car) and my shirt will look ironed. If I take it off and lay it on my table overnight, it will have wrinkles. And, like every stretch shirt in this style, it stretches tight across my chest. If I'd gotten one any larger, the sleeves would hang to my knees. If you like the buttons-about-to-burst look, this is a great one. I tend to wear it as a light jacket.