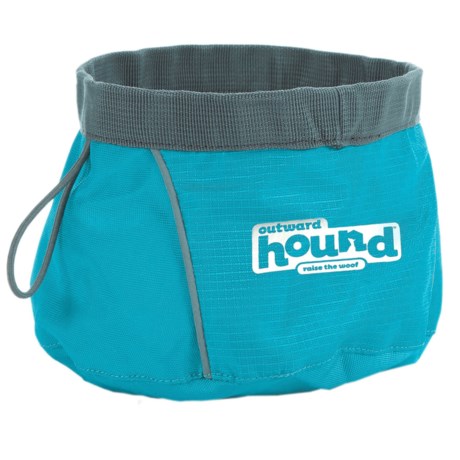 According to the product specs tab: Capacity: 48 fl.oz.

This bowl holds enough water for my 95 pound Bull Mastiff. When it's filled with water, it has the same circumference as a plastic popcorn tub.

I use it as a water bowl for my golden retriever when I'm out hiking, mtn biking or horseback riding. It holds about 3 16.9 oz water bottles.

We have small dogs, and we barely cover the bottom. In years past we had large dogs and the size of the container was sufficient for them.