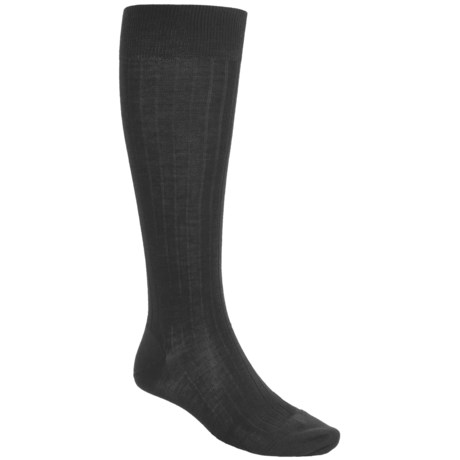 I would get the regular as it will stretch some.

Pantherella wool socks for men are sold in regular sizes, covering size 7 to 11 feet, and large sizes, covering 11.5 to 13.5. If you are sometimes wearing an 11.5, the large size is recommended for a comfortable fit and to allow for an potential laundering shrinkage.

To your question about size, buy the larger. It should be perfect for a size 11.

If you plan to put these socks in the dryer and you are tall 6 feet 3 at least, buy the large size otherwise buy the regular. They are very big. This is our second batch, the first was size regular. These are better for my husband who is tall and has size 12 feet because they shrink a bit in the dryer, but stay good looking.