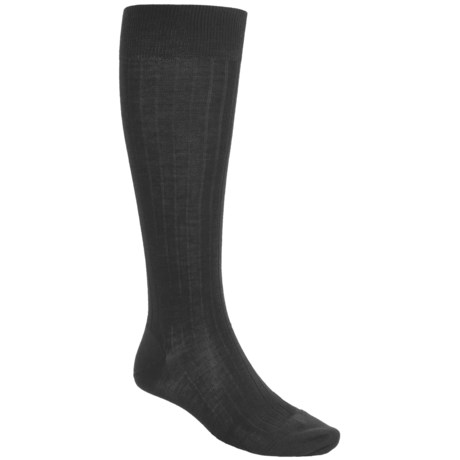 The shoe sizes are Men's US shoe sizes.

I ordered the "R", which STP describes as "shoe size 7-11". The tag on the sock reads "Medium, UK 7.5-9.5, EU 42-44, US 8.5-11". On the Pantherella website, the sizing guide lists 3 sizes for "stretch socks" -- Small (US 7-8), Medium (US 8.5-11), and Large (US 11.5-13). Laid out flat on a ruler, the foot is 11" from the tip of the toe to the back of the heel; it's 18.5" from the bottom of the heel to the top of the sock. The circumference at the big toe joint is 8".

So if you wear a US men's size 7, this sock is too big.