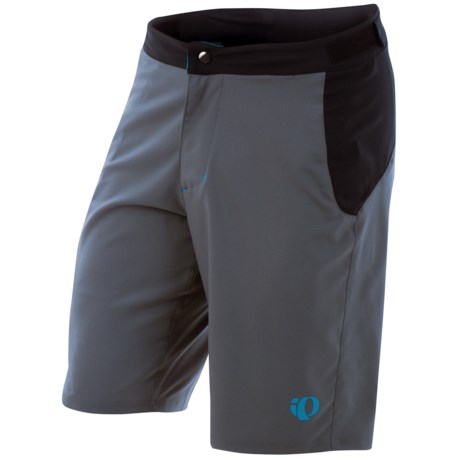 That's the one negative... The shorts have one rear pocket and that's it.

So those things on the sides are just fake pockets then?

I does have one on the right side with a zipper, enough for a phone and a few bucks.

It has one only, on the right front. It has a zipper. Would like another but in spite of that, I like the shorts a lot. Comfy and they provide nice padding.

Yes, it has one zippered pocket on the right side.

Thanks for asking. Yes, it has one, secure (zippered) pocket that is fairly deep. It is large enough for your keys and a couple of bucks for a snack. It is not large enough for your wallet, keys, and an energy bar all at once. Frankly, I wish it had two because I like to carry more "stuff". But overall, these are well made, quick-dry shorts worth considering.