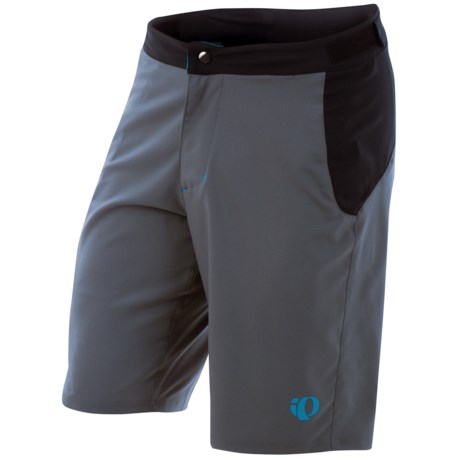 Liner is NOT removable. And it's only went into the back of the shorts, not the front. Not sure why they did this- design flaw. Makes them difficult to put on. Chamois pad is built into the liner. Shorts look great on- not too long or short. I recommend them.

The black does not have removable liners, the tan (ish) color does though. New vs. old styles.

Yes. Mine did. I really like them. Very well made, comfortable, non-binding, quick-drying...blah blah. Buy them and enjoy the ride more. I did.

No they are one piece, however they are very comfortable. I reccomend them.

The liner is not removable. It is sewn into the back of the short with a 6" strip of cloth. Still allows the short and liner to move almost separately.