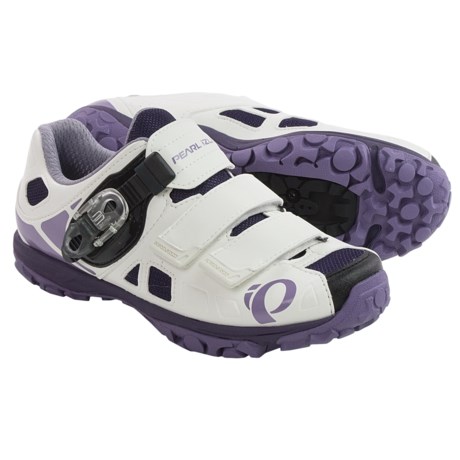 According to our fit models this item is running true to size. If you hover your mouse over or click on the sizes the corresponding numeric size will be displayed.

The Pearl Izumi site for the Women's X-Alp Enduro IV has a sizing graphic.
The approximate sizing is:
38~6.4; 39~7.2; 40~7.9; 41~8.7; 42~9.6; 43~10.4; 44~11.1; 37~5.6; 36~4.8
My feet are 7 and 38 7/8 is generally ideal. I ordered a 39 and a 38 to check out which sizing information was most correct; the 39 is perfect and the the 38 is very much too small.