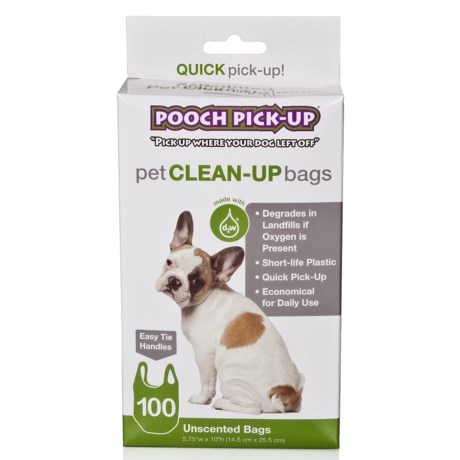 They're made with Symphony d2w. So, they're made to degrade when exposed to heat, light, and oxygen. The box does say not necessarily within a year, which means, to me, most likely they won't degrade within a year even in an open and well managed landfill.

I think you'd be fine keeping them around in the box. I got two packages of them around 4 months ago, and even the ones that are just sitting on the shelf out of the box are still perfectly fine structurally.

These bags feel thicker to me than some that I have used. On the box it says "made with symphony's d2w controlled life technology, to last a much shorter time in the open environment than ordinary plastic (but not necessarily less than a year)." I don't find a use by date on box.

These are heavier than plastic grocery sacks and don't seem to start to fall apart when they get wet. I was so impressed with the bags I bought 300 which will last more than a year, but at this price you can't beat them.