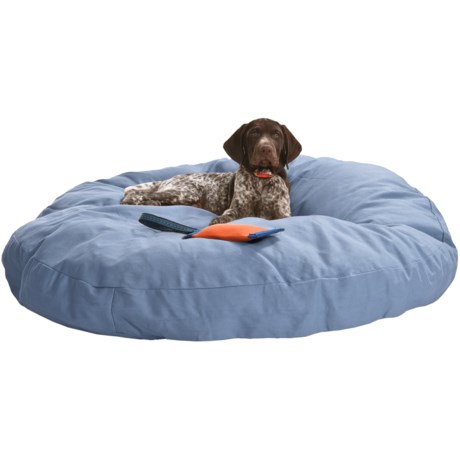 It is like a pillow with a soft filling inside. It separate from the cover.

The bed appears to be a large pillow that is covered by the outer covering. It is one large chunk, not loose pieces. It is very thick and seems to pop back to its original shape after use.

Yes, poly fill is soft like a pillow, in it's own inner case, and the cover is zippered and washable. Recommend this one, very nice.