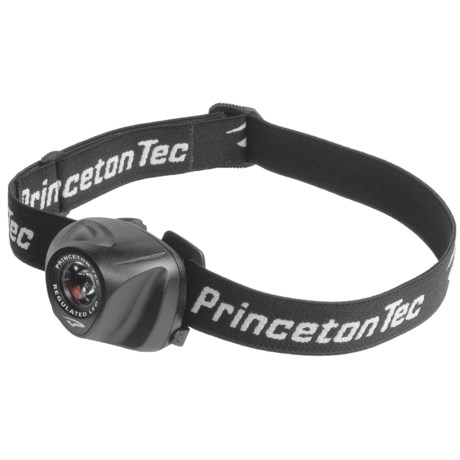 Rocky Mtn. Tested TOTALLY TUFF~!!
Reviewed by Rocky from Rocky Mtns, Colorado on Friday, August 2, 2013
This was to replace PT's Fuel headlamp with a less than ideal battery chamber door closure design, that snapped in two at first battery change, and this battery compartment and how it closes with a thumb screw you can tighten/loosen easily with a penny or dime make it hands down best in market design. Against all makers. The light it puts out is very directional, almost a spot but with perhaps 30% or so dedicated to spread out immediate vicinity. It lit up though not amazingly but adequately, the opposite side of the ditch bank across from my home about 65-75 yards away. This is the one I'd trust spelunking undoubtedly, but because it's so powerful on high I would have to run at half power or less to read, especially if reflective such as a waterproof map. Matched against the PT Fuel both with fully charged up NiMh 2700mAh AAA batteries, the EOS at half power put out slightly more that the Fuel at full power. Yes I can see why some reviewers may be less than pleased with this pivot design vs. their other models that may seem more rock solid once in position, but this hinge has been climbing, slammed, wet, not abused but very well used and did not fail ever, nor become loose so that it wouldn't hold whatever tilt I put it at. Plus it tilts farther than any headlamp on the market that I've seen, and by the way costs $80 at REI, just call. I'd highly recommend, have already ordered another one in red (mine is white light/orange case) so that I could read maps at night without losing night vision, and will order again in white light in future to give out for gifts to my outdoorsy friends who appreciate quality. Don't snooze and lose!
Most helpful positive reviews
Most helpful negative reviews
Similar items and more information in the following areas: