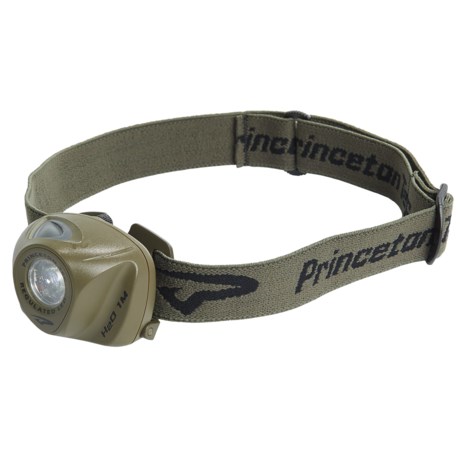 There is no red light. 3 brightness settings and one flashing. I used this light a ton this summer for trail running, camping, and hunting. Loved it, especially for the price.

the head band light is controlled in a handy area in the front. You can make it flash or be steady. The red light is also controlled there.
we camped out on the desert for 10 days and this light was the best. Night on the desert without facilities, well, I say no more.