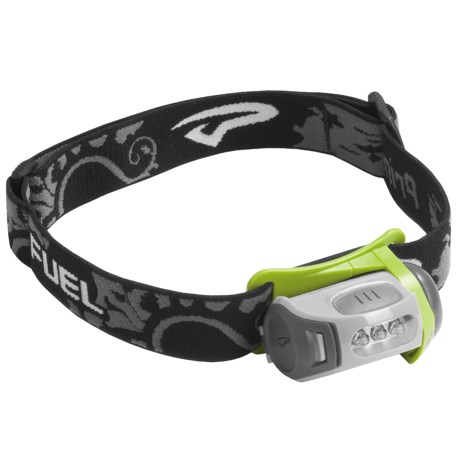 Not durable
Reviewed by Ben from Seattle on Thursday, May 1, 2014
A nice little headlamp other than the critically flawed battery compartment door.

I've owned three of these. One was DOA. The other two suffered failure of the battery compartment door, one at the hinge and the other at the latch. One of these failures was in the backcountry and I had to hold the thing together with tape.

As I can recall I always treated it properly, especially after the first failure. One part of the problem is that it's designed to be opened by prying with a quarter. Who carries change in the backcountry??? Prying with other things, like a knife, increases the risk of breakage.

Because the price on these at the moment is so good, I'm considering picking one up to replace my current spare headlamp. But for most people I would recommend the Black Diamond headlamps over these. They're much more durable, can be pried open without any tools, and have similar retail prices.
Similar items and more information in the following areas: