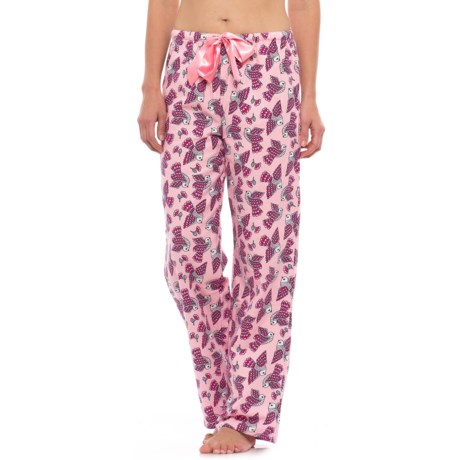 Yes.

Indeed they do have an elastic waist. Plus the ribbon tie. Most comfy :)

Yes they do. They are very comfortable.

Yes, very nice flannel.

they do...and they are awesome. I promise you won't be disappointed!!! order one in every pattern! (I did!! I wear them year-round!)

The pink ones I have do have elastic

yes, they have an elastic waist in addition to the ribbon drawstring

Yes

draw string, with elastic they adjust nicely to fit. comfy, soft, washes nice. Very fun!!

The bottoms have a light elastic waist and a drawstring. The elastic is not very rigid and is quite comfortable.