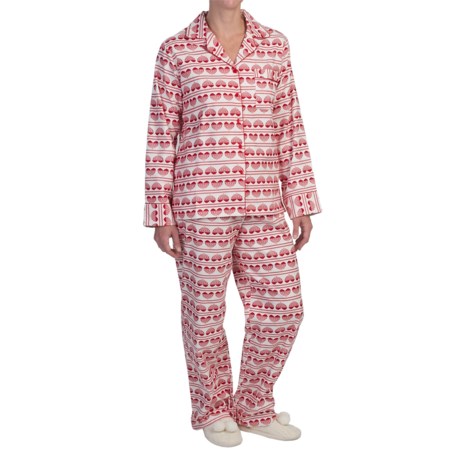 Cozy Up in These PJ's!!
Reviewed by Mamie from Washington on Saturday, December 14, 2013
These PJ's are soft, well made, beautiful flannel fabric and pleasing from the moment you open the box. The only complaint I have is that I love long tops and this one is not but it is exactly what they describe on their web site and I can overlook this because you sleep like a baby in comfort. When I rose in the morning, they are not wrinkled which was a plus.

I have washed them and they even came out of the dryer with no problems.

Now my real complaint-I wish they had been available in many other colors but I'm going back to order these for everyone still on my shopping list.