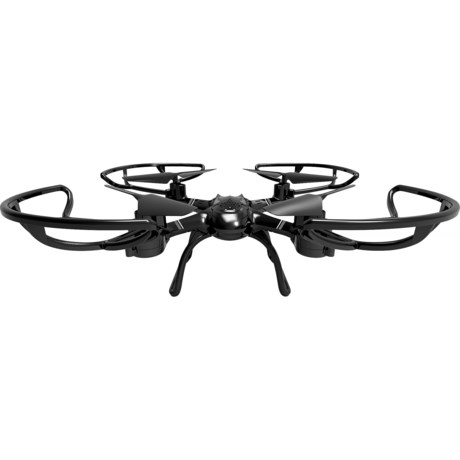 Online reviews have positive feedback for this item.
According to information listed under the product specs tab: Dimensions: 9-1/4" wingspan

For the price this is a fantastic drone. Picked one up to replace my daughters that got caught in a tree and she LOVES it. Super fun and easy to fly. It's basic but worth every penny.