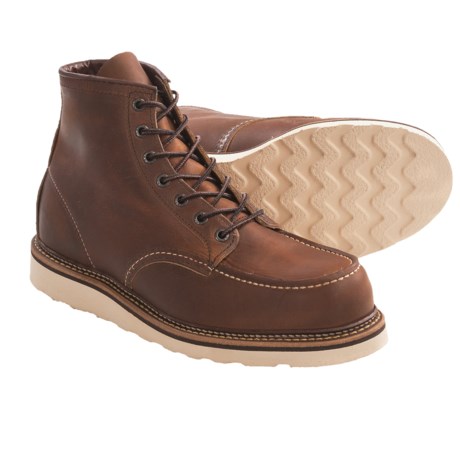 Factory seconds are products that have a cosmetic blemish and did not pass the quality control of the company. They should be structurally sound with the only blemish being the problem

It means that they did not pass quality control at Red Wing. However, I believe their process is so strenuous that some boots just can't pass. Therefore, consumers like us get an opportunity to buy them at a discounted price. I cannot find any mistakes on the pair I bought from STP. And besides, they have such a great return policy that if you did not like the pair you bought you could exchange them. I hope this helps. Seconds usually means a stitching error or something might not be dead center etc...
I hope this helps. Blessings

2nds: Minor cosmetic blemishes or irregularities which do not affect the fit, performance, or longevity of the item. Label is usually clipped by the manufacturer. A small flaw means big savings.

**You can find the meaning of unfamiliar words in our content by clicking on our glossary link located at the bottom of every page.