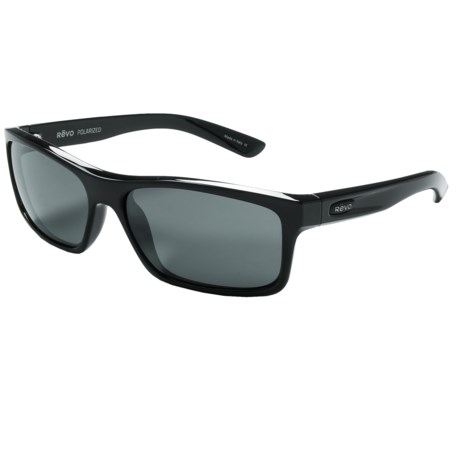 Not sure, but I don't think these are real Revos, or maybe they are the off versions that are made for discount stores. Could be wrong -
Verified Buyer
Reviewed by Driver of Tunnels from Boston Area on Wednesday, June 10, 2015
Last sunglasses were Maui Jim's, glass lenses, polarized, spring hinged, nylon frames, which I loved... These were supposed to be glass lenses, nylon frames and well made glasses, they aren't. I paid, with shipping ~100 bucks, but they feel like 10 dollar glasses you would get a the shop on the highway. I am disappointed. I should have ponied up an extra hundred to get them at the store so I wouldn't be stuck with glasses that are cheap and already have scratched on them.

It will definitely make me think again before buying through STP.

I got the turtle framed and colored lenses, maybe that was my mistake.