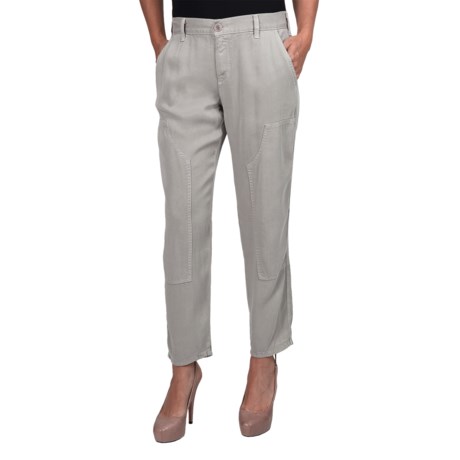 Hello
I would definitely put these in a medium/higher rise pant. They have a relaxed boyfriend fit. Very comfortable.

I would call them regular/natural waist rise, having said this, I am short in the stride and I am narrow in the hips so they are perfect for me. I would not recommend them for one of my sister with a curvy figure.

It's low rise, what I call "belly button" pants, as the waist comes just under the navel.
On me, they threatened to come just under my ankles (!!), so I took in the waist approx. 1.5", and now they fit great.