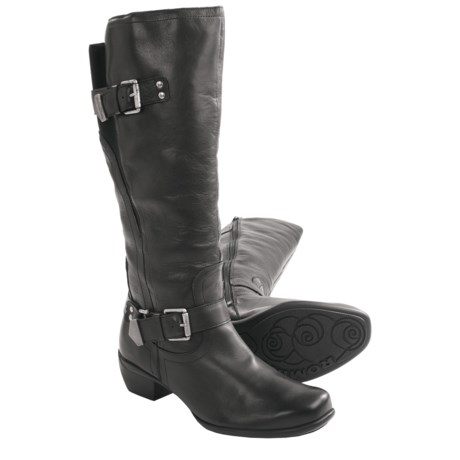 I'm going to add mink oil and they will be protected them.

The leather is so soft I would say no. They have a great rubber sole and warm thin fur lining on the calf but I wouldn't count on them to keep your feet from getting wet. I wear mine to work and save the rubber boots for the weather.

This item is not listed as waterproof.