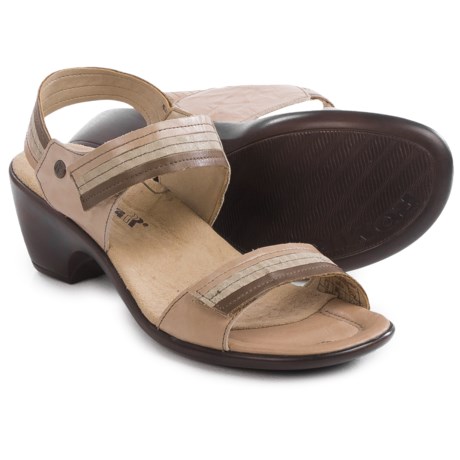 I don't know if this is helpful, but I typically wear a size 6 and I ordered the size 37 and they fit great. The two adjustable straps help make these as tight or loose as you want around the toes and instep.

Not positive, but it probably depends on the length of your toes. I usually wear about a 7 and I ordered 38s.. I've bought several Romikas over the years and their sizing seems pretty consistent. I returned these sandals mostly for reasons than sizing. Even though I wear a 7 usually, sometimes I have a problem with the footbed looking a bit long in sandals because I have short toes. The top straps on these sandals are adjustable, but if I remember correctly, the ankle strap (which wasn't adjustable) was a little loose for my narrow heel.

If you hover your mouse over or click on the sizes the corresponding numeric size will be displayed.