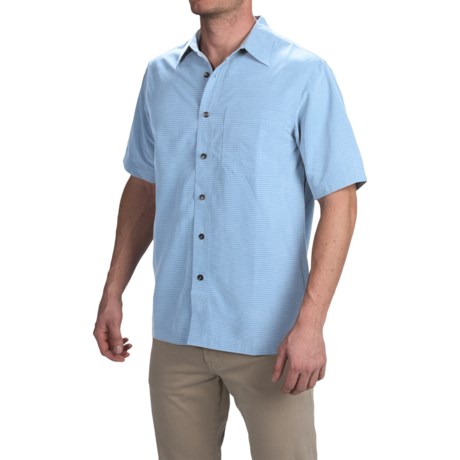 I believe that they look better not tucked in

I have three of these shirts, which I wear to work in the summer. I always tuck them in, although I suppose the square hem would allow you to wear them untucked. The tails are long enough that I don't have problems with them becoming untucked. As a bonus (for me, anyway), the fabric is soft enough and heavy enough that these are one of the few shirts that don't compel me to wear an undershirt with them.

They have a square bottom and notches on the side so I would say they are designed to wear untucked. However, I can't imagine what would prevent any shirt from being tucked in, including this one.