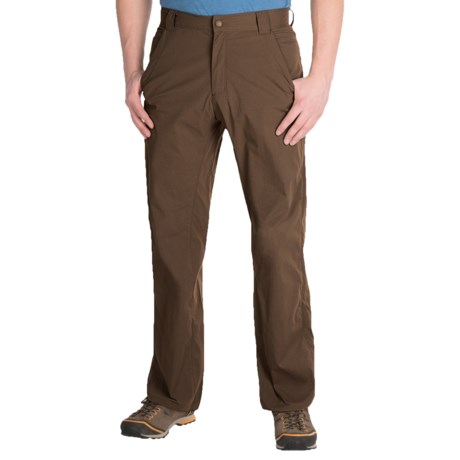 Front pockets are not zippered. There is a pocket on the right thigh which is and it's big enough for a large cell phone. Also the right back pocket has a zipper which will hold a wallet. The other back pocket has a velcro closure. The pants are more tailored than your run of the mill travel pants without the baggy utility pockets , which for me is just fine. You could wear these pants just about anywhere and feel comfortable.

There are two zip pockets, the left back pocket and the right thigh pocket. They both have plenty of room to hold a large sized phone or regular wallet.

The front hand pockets are not zippered; there is a small change pocket inside the right front pocket (like Levis have) that does have velcro. As others noted, left rear pocket has velcro; right rear pocket has a zipper; right thigh pocket opening is zippered and hidden on the seam.