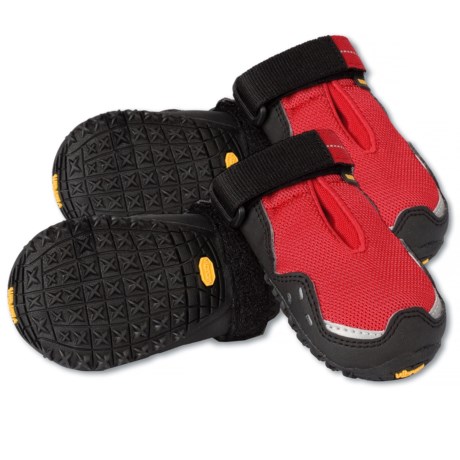 If you hover your mouse over or click on the sizes the corresponding numeric size will be displayed.



Ruffwear
Bark'N Boots
Grip Trex, Skyliner, Polar Trex
3XS XXS XS S M L XL
Paw Width 1.5in
(38mm) 2.0in
(51mm) 2.25in
(57mm) 2.5in
(64mm) 2.75in
(70mm) 3.0in
(76mm) 3.25in
(83mm)
Boot Liners
XXS - XS S - M L - XL
Paw Width 2.0 - 2.25in
(51 - 57mm) 2.5 - 2.75in
(64 - 70mm) 3.0 - 3.25in
(76 - 83mm)
How to Measure Paw Width:
1. Have your dog stand on a firm surface.

2. Place a piece of paper under a front paw.

3. Lift dog's opposite front paw so that weight is placed firmly onto the paw being measured.

4. Mark BOTH SIDES of weighted paw at its widest point on the sheet of paper.

5. Measure that distance, and choose correct boot size from the figures above.