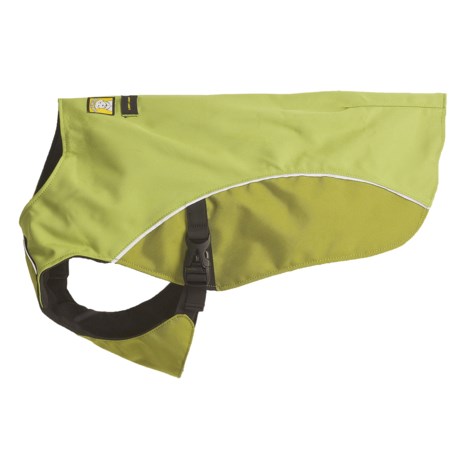 First you need to measure their chest girth and back length. Then, If you hover or click on the sizes the size information will display. I.E. if you hover over or click on the size button XS you will see this displayed. XS (Girth 17 IN-24 IN).

I measured my dogs around the rib cage, as the directions instructed and the coat fit perfectly when I chose the one that corresponded with the measurement. Since they were out of XS I thought I'd take a chance with a small for my other dog, thinking that since the coat is adjustable I could tighten it enough to fir her. That didn't work and I'm having to send it back. The measurement specified by the product description is exact. Order the size that corresponds to the inches around the rib cage area. Neither weight nor length is the issue. It really is a great coat.

If you go to Ruff Wear's website they have a good diagram for how to measure your dog for their products.||But keep in mind that the clips have elastic so the will stretch quite a bit. The coats tend to be long so compare the length as well for the best fit.