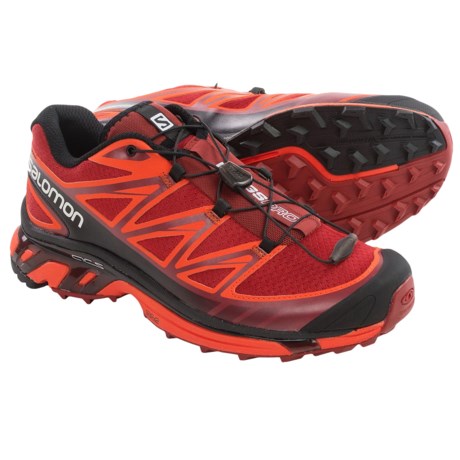 If you have worn any of the other models of xt wings, they fit nearly identically. The only difference is that the toe box in the wings pro has a bit more room! I would say they are true to size. That being said, if have not worn the sense mantras. I have had many pairs of the xt wings and also the synapse. I wore the wings pro during a one month Peru trekking trip last month and they were AMAZING!!! Fantastic lateral support and plenty of footbed and toe protection!

I always wear a 10 in Salomon shoes (I've had tons of them over many years), and in these I am still a perfect 10...so to speak. So I'd say they fit exactly like other Salomon shoes, which is true to size with a generous toe box.

I wear a size 10 1/2 or 11 in most shoes, leaning more often toward 10 1/2. I bought the 10 1/2 of the Saloman Wings Pro Trail shoes and they fit perfectly. Hope this helps.

According to our fit team this item is running true to size.