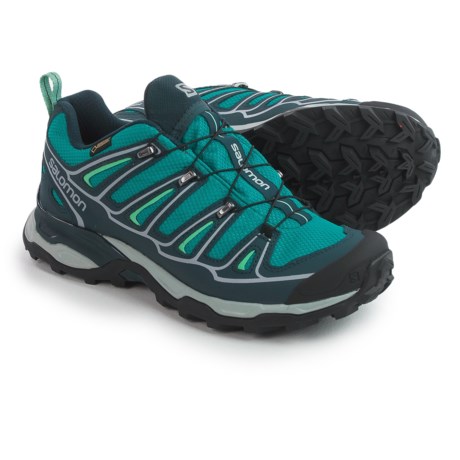 I'm not exactly sure, that's a wuestion best researched on the manufacturer's website. As for myself, I don't need a Hoka or Altra style of shoe but I need stability with a good amount of arch support. This shoe provides all that. I did find that they run large and roomy so be prepared for that especially if you have a narrow foot.

I'm not sure exactly how you measure this--but I measure the thickness of the sole at the heel at about 1.25 inches and at the toe it is .75 inches. That's a ballpark--the heel cups around in the back. That includes the treads on both ends.

Unfortunately salomon doesn't have that information available. My wife and I have done many many miles backpacking in these and can attest they are very comfortable.

I just measured this. On my size 8 (women's) it is 13 mm.

The sole measures 1 1/2" at the heel (measured about an inch from the back), 3/4" at the ball of the foot, and 5/8" at the toe.

Not sure about the question, but there is not much, if any, slope from back to front. I do not run, so maybe that is why I don't understand this. There is good arch support and they are comfortable right out of the box. The lacing system is awesome, no more laces coming untied and they are super quick to get into and out of.