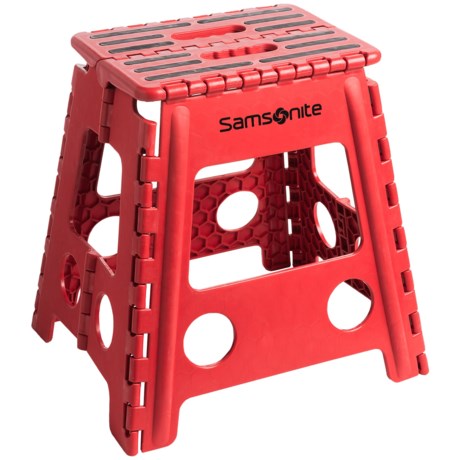 Hi, It is very sturdy, I've had about 150 lbs of weight on it.

Not really how much weight this step stool will support. I am petite and weigh about 114 lbs. Don't have a scale to weigh the stool, but the thickness is heavier than those other stools from earlier years. If I guessed...the step stool should definitely be able to support 150-175 lbs. Other types of "collapsable chairs"made with metal/canvas support 200-250 lbs. and weigh less and are thinner than this stool.

I trust the construction, sturdiness and safety of the step stool completely.