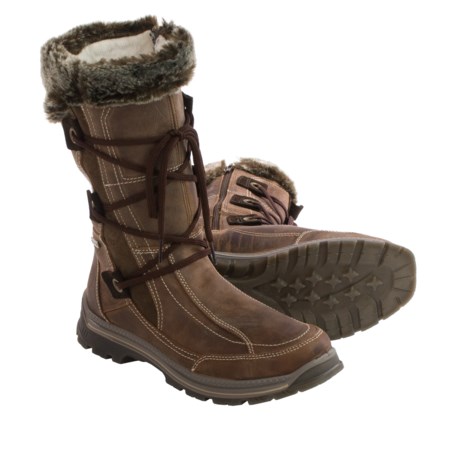 The manufacturer says it's already treated and waterproof. There are a lot of seams and the darker part of the boot on the side is a suede. I've treated mine with a neutral polish. I think any leather item should probably be treated regularly, depending on the sort of use the item incurs.

I live in the Colorado Rockies and run the dogs around thru the mountains in these boots. I did put leather conditioner on the leather of the boot to protect against moisture stains. Have had them in very deep snow with no problems and they are the most comfortable snow boot I have ever owned.

Depends on how deep and wet your snow I'm guessing. Have only been in 2" The leather is fully treated but there is a zipper that runs from instep to top that I would not really submerge.