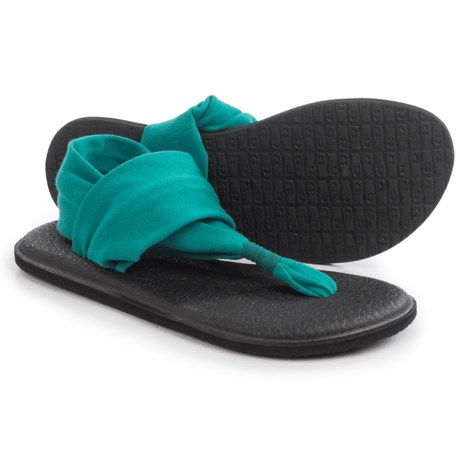 I have the lime green. I looked at the listing. They appear to be out of that color. I will say, the sandals are very comfy. Good luck!

I have lime green.........color is exactly as shown in the above picture.

I just thought, you may not receive the picture........My sandal was a solid lime green...not too bright (pretty) ....The sandal I am looking in the picture sent to me is not a solid color....this picture shows a kind of gray stripe and lime green stripe (very narrow stripes)...I would assume since it is from Sanuk, the pictured sandal, would be the same lime green I have. Since I ordered my sandal, I have found this brand at Ross's store....you may be able to see the color in a Ross's store?

We have the three colors indicated in the tabs. The lime green is currently sold out. The photos of the new colors will be added as soon as possible.