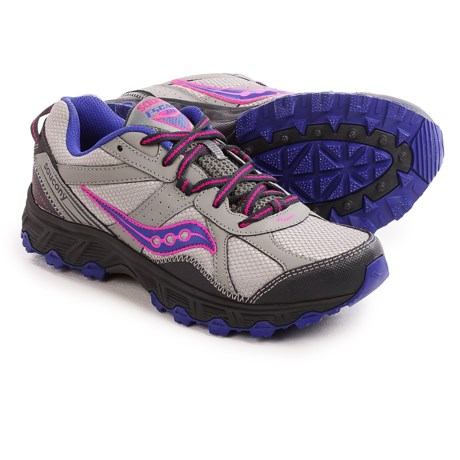 Runs very small. I ordered my normal size and it was at least one half to one size smaller for me.

I found I needed to go up a 1/2 size from my usual. The toe box is not what I would call roomy, but it fits well for me. I have a wide foot at the ball, with a narrow heel.

Definitely order up a size these shoes run small and snug fitted

These are not any wider than a normal "B" width in the toe box, and in my experience a bit narrower than many brands in the heel. If STP has them in a "W" width, I would try that. I don't think going up a size will help with width (as opposed to length).

I am a size 9 and find these run true to size. I am a medium width. Comfortable shoe for me.

I have wide feet and have trouble finding shoes especially since one foot is even wider than the other due to surgery. I also wear orthotics. I ordered half size up and they fit perfect for hiking and the short distances that I run.


We only have this item available in medium width. According to our fit team this item is running true to size.

Sorry can't speak to width... only length. If these are for running the general rule is to purchase a 1/2 size bigger than you normally wear, but that again is for length of the shoe... good luck on width, no clue.