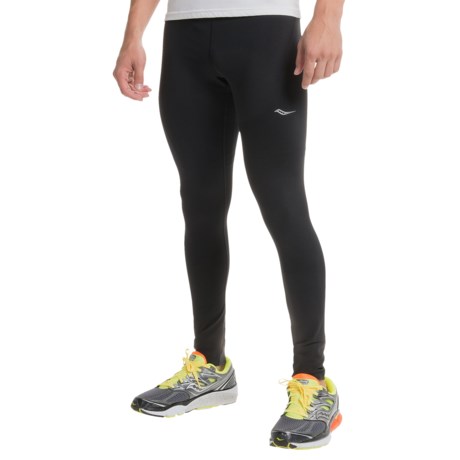 Yes. They are just too tight for my taste.

I have been using them for running and skiing. They are tight fitting, so it depends on your preference for running pants.

I use them for a base layer for all my winter activities and they work great. I have worn them with just a pair of shorts over top when the temps have been warm enough. Hope that helps.

I'm a trail runner and have use this for the past six months running around thirty miles a week. It works best for me when the temperature is between low 30's to the high 40's. (When temperature got down to the mid 20's I wore this with a pair of Saucony Boston Pants - also sold by STP - over them.) I wear running briefs under them and have no complaints. I'm 5' 9", 138 pounds with a waist of 28/29" and an inseam of 29/30" and a size small is perfect. Some reviewers complain about a tight fit but that's not a problem for me.

Yes, I use them for running.