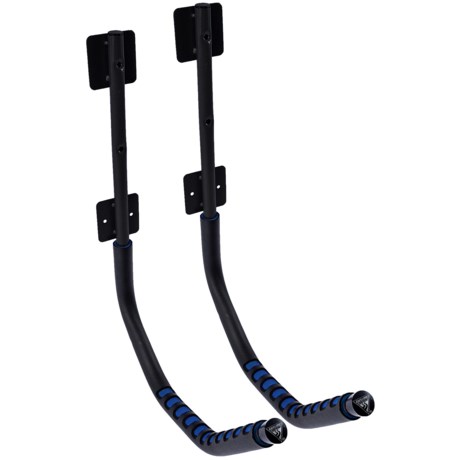 No, this won't work for a canoe very well as it is too narrow. It's really made for kayaks, although you could obviously use it for a SUP as well.

Depending on the height of gunwales on your canoe the opening at the top of the "J" on the wall cradle is fifteen inches. Theres no doubt they are capable of handling the weight of any canoe I've ever been around. Just depends on weather they have a broad enough opening for your canoe. Hope this is of some help

These would not work very well for a canoe due to the size.