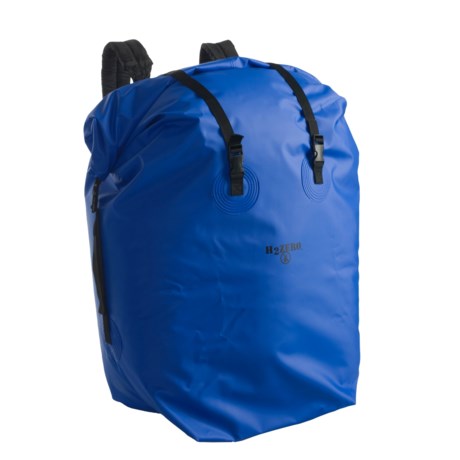 The Seattle Sports H2O Waterproof Gear Bag really is 8900 cu.in.

They are indeed massive bags. Like a 45-55 gallon garbage bag - lol. Approx. 31" wide by 37" tall. The bottom expands so it's about 15.5-16" deep.

I didn't measure it, but IT IS HUGE. That allows for double bagging and/or using smaller bags to compartmentalize. That's helpful, as with this much volume, without some organization, you can waste time every time you are trying to locate an item in the bag.