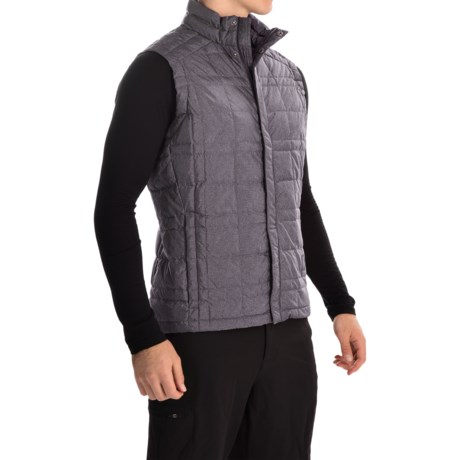 Pete, if your dryer has an "air fluff, no heat" setting you should be fine. I would not recommend any heat though. My vest will be worn everyday it is fall, winter or spring. Love it.


Tumble drying on low heat won't hurt, but also will not fluff up more than when new. This is a thin down vest designed for layering. To avoid clumping after washing with down detergent, do tumble dry it on low heat using a couple of tennis balls.

Don't know for sure if that would help.

An interesting question, however the vest insulates surprisingly well just by itself.

Sorry Pete, I cannot say that I have tried it.