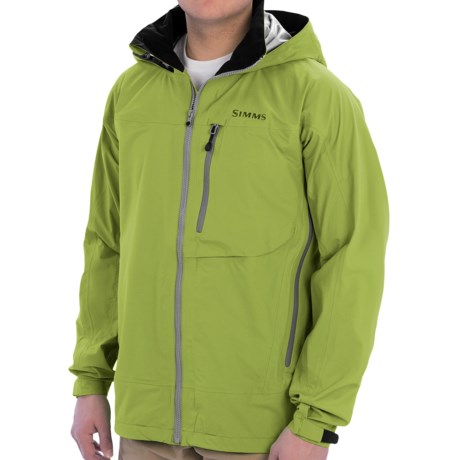 Jeff, I couldn't answer without finding where I had stored it. No, the hood is not removable, but should fold and store nicely
with the "Vicro" keeper. Just a heads up, I bought a size small (at the time weighing 130#. I exchanged it for a medium as
I had purchased the jacket for fishing along the side of the road in the Everglades in the winter (the jacket is very visible in chartruse"). I expected to have a few layers underneath and found the "small" too snug. The medium has longer sleeves as
well but no problem. Typical Simms quality. Large (20") pit ventilation on both sides. With two sippers on each, it looks like
they're dual purpose for storage as well.

The hood is not removable.