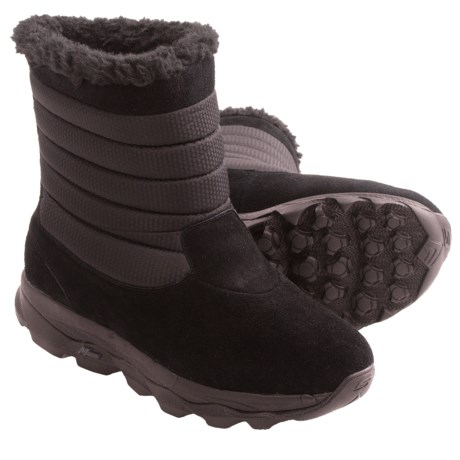 Yes but I would use a hiking shoes for that due to soles. These are more comfy shoes in my opinion.

Yes, they can be used for hiking on dry ground but they are warm. They are wonderful in winter. They keep my feet nice warm and dry.
I would also order a half size up as I think they run a little small.

You can use these for hiking on dry ground if you choose to. These are designed to help keep your feet warm.