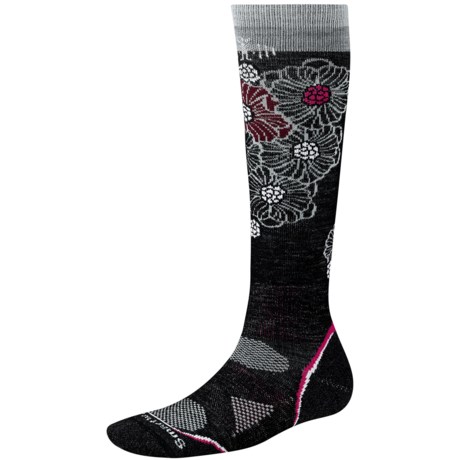 According to our fit models this item is running true to size.

I went and tried them on for you, and they are fine. I would not get them if you have wide calves, because I have average calves and I would not want them any tighter. The foot is fine, plenty big. I don't know if my review says what size I bought, but I have a size 9-1/2 foot, and I usually follow the charts for ordering. I have about a half dozen pair of smart wool socks, mostly bought from STP, and they are usually fine for fit. If you have larger calves, I would recommend the unisex styles, or men's, but for men's check the chart and get 1-1/2 sizes smaller than your woman's size.

I need to add to my answer. I looked it up, and I ordered size large and I'm a size 9-1/2 shoe, but usually always buy a size 10 in boots because I wear them with socks.