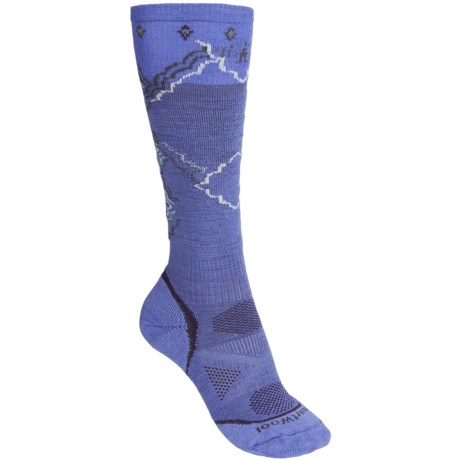 I believe small is 4-6 and 1/2 and large is 10-12 and 1/2. So medium must be 7-9 and 1/2

I ordered medium size socks and they fit perfectly on my 8 1/2 to 9 1/2 shoe-size foot. Small sized socks cramped my toes and large size socks had the heel riding up the back of my foot. I would order small size only if my foot were size 7 shoe or less, and larges only if my foot were size 10 shoe or larger.

If you hover your mouse over or click on the sizes the corresponding numeric size will be displayed.