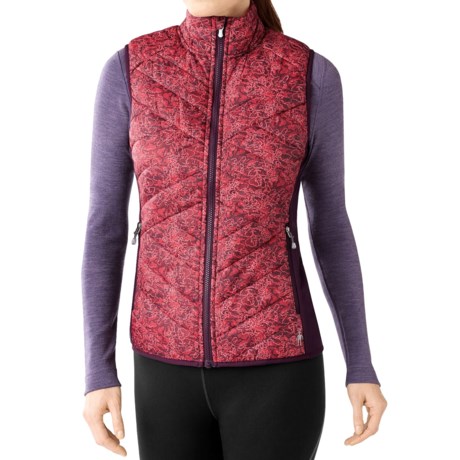 My experience with this vest is that it fits true to size. The sides are back are of a pretty stretchy knit so it is quite forgiving. My guess is that the XL might be large on you, but perhaps OK if you want a looser fit.

I'm a size 2-4, 28H bra. Fits me well, big around waist but not bad - chest zips up.

According to our fit team this item is running true to size. If you hover your mouse over or click on the sizes the corresponding numeric size will be displayed.